One Beast Prowls the Dark and Shaded Areas!
Spreading fear by day and terror by night, this prehistoric Beast no longer Rules the Great Northern Forest.
It sure is fun to Hunt an Exceptional Boar.
Please, See for yourself.
Hope all is well with you and yours… 
The Challenge is here, what we do in this lifetime echoes throughout eternity, you still have one more incredible journey to make.

---
Bow Hunter Rules Bear Mtn.

---
Yes, it is true Bow Hunters Rule, for a select few, Guns are just too easy…

Will you hold the line and stand before the full fury of a Raging Boar. 
Armed only with a lightweight Mathews and a four bladed Muzzy Broadhead, one Man stands tall before the full fury of a Raging Boar… Spot & Stalk to 30 yards – 30 yard Death Sprint.
Perfect Shot – No Goring, No Dismemberment, and One Great Boar, Dead.  All Hail the Boar Slayer 
~Contact.FirstName~
August is Here say Hello to the Puppy Dog Days of Summer!
Summer Boar Hunts are unique to Bear Mountain do to the Native Habitat and Natural Environment. 
Plus,  Lake Superior cools things down.
Greg "Moose Man" Johnson
RagingRussians.com
PS, ~Contact.FirstName~  I will be hosting a limited number of guests for a fully Guided Summer Hunt this August to close out the 2022 Summer Season.
Please click for more information on  Summer Hunts
---
You may Hunt all Year long…
Whenever you are Ready 
---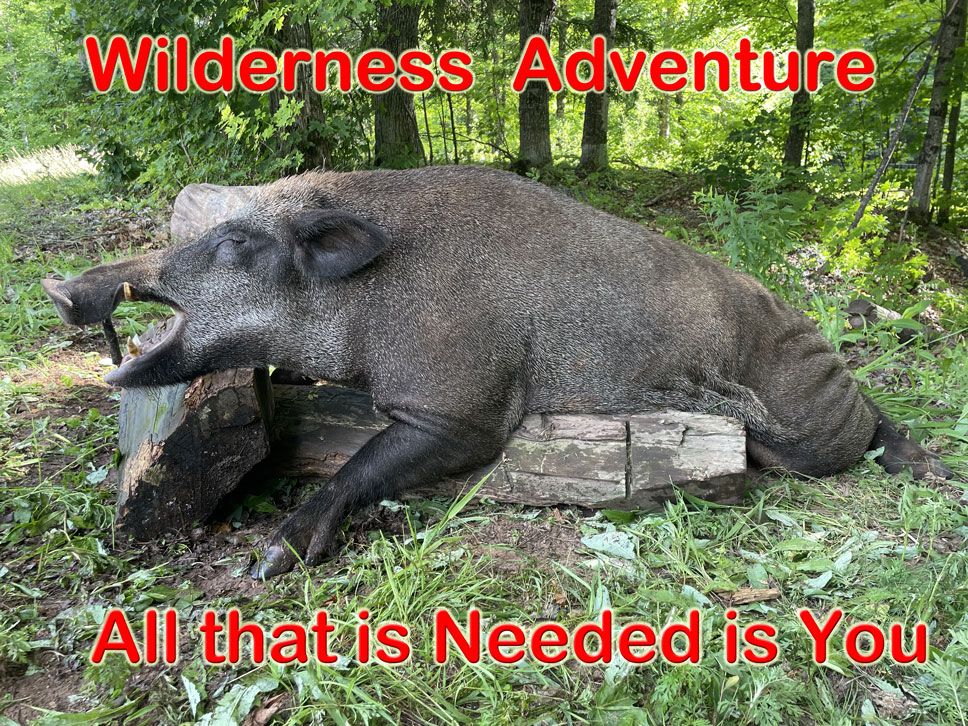 Here are 5 ways to start fulfilling your dream of a "Bucket List" Boar Hunt.

See and Hear the Boar Slayers testify of the Heroes Adventures before their Stories are told around 10,000 Campfires
Discover for yourself the Wild  Boars Natural Environment and Native Habitat
Party with the Big Kids as We Go Head-to-Head with the Raging Boars of Bear Mtn. Will You Stand Before the Full Fury of a Raging Boar? …and Hold the Line???
Discover What Bear Mtn has to Offer You for Your "Bucket List" Boar Hunting Adventure
5) 

Experience Boar Hunting

 on the Snow Pack (Key Link)
Journey with me, the Moose Man on an Incredible Adventure as the Bear Mtn Guides take us into the Great Northern Forest to Pursue and Slay the "Alpha Beast" and much, much more…
When you are Ready, to Turn Your Dreams into Reality…please use My Personal Email: BearMountainQuest@Gmail.com